Why Handspun?
Metaphors about storytelling and handiwork are woven deep into the fabric of our culture. (See what we did there?) The process of spinning fiber into yarn, which is then woven or knitted into fabric, is centuries old, and a cornerstone of nearly every culture on earth. It's also a lot of work; many of the first machines of the Industrial Age, including the cotton gin, were designed to streamline the fiber production process.
For something to be handspun, it needs to be just that: spun by hand. Handspun yarn is prized by 21st century knitters, crocheters, and weavers, because small idiosyncrasies in the yarn create wonderful textural and visual interest.
The name Handspun reflects our agency's philosophy that the best books are richly textured and perhaps a bit unusual, and that readers are drawn to stories that feel hand-crafted.
About the Agency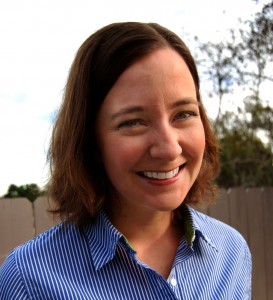 Courtney Miller-Callihan founded Handspun Literary Agency in 2016, after more than ten years with Sanford J. Greenburger Associates. She is a hands-on editorial agent whose eclectic list includes historical fiction, women's fiction, romance, mysteries, YA novels, humor, and practical nonfiction. 
A graduate of the University of California, Santa Cruz (B.A., Literature), and Johns Hopkins University (M.A., English), she lives in San Diego with her family, and travels frequently for meetings and conferences.
She is always looking for stories she can't stop reading.
Novels that strike her fancy often involve one or more of the following:
flawed, active protagonists
feminist sensibilities
LGBTQ+ elements and characters
diverse cast of characters
differently abled people (including mental illness)
dark sense of humor
elements of magical realism
nerdy pop-culture references
food
happy or happy-ish endings
For adult fiction, Courtney represents only mainstream fiction (including historical fiction and women's fiction), romance (all subgenres except inspirational), and mystery novels.
For nonfiction, Courtney represents work targeting all age groups (children and adults). Though she will consider nonfiction on any topic, work that deals primarily with issues of religion or spirituality is unlikely to be a good fit.
She is not currently accepting new middle-grade, early reader, or picture book submissions.
Please note that the agency does NOT represent original screenplays.
Submission guidelines:
Queries should be sent to query@handspunlit.com.
For fiction: please send a query letter, short synopsis (5 pages or less), and the first three chapters or 50 pages of the novel, whichever is more.
For nonfiction: please send a query letter and proposal.
Usual query response time is 4 weeks.