Welcome!
Handspun Literary Agency is a boutique, full-service literary agency based in San Diego, California. Founder and agent Courtney Miller-Callihan has more than fifteen years' experience in book publishing, first in the contracts and subsidiary rights departments at Penguin Random House, and then at Sanford J. Greenburger Associates in New York, one of the oldest literary agencies in the country. She prides herself on a hands-on, long-term approach to her clients' careers.
Handspun's list of authors includes award-winning, bestselling, and critically lauded writers of romance, historical fiction, women's fiction, mystery, science fiction and fantasy, young adult novels, and nonfiction. Hybrid authors are welcomed.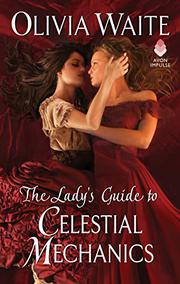 Olivia Waite's LADY'S GUIDE has been chosen as Library Journal's Best Romance of 2019, as well as the Great Big Romance Read of 2019, and is already in its third printing!