Welcome!
Handspun Literary Agency is a boutique, full-service literary agency based in San Diego, California. Founder and agent Courtney Miller-Callihan has nearly fifteen years' experience in book publishing, first in the contracts and subsidiary rights departments at Penguin Random House, and then at Sanford J. Greenburger Associates in New York, one of the oldest literary agencies in the country. She prides herself on a hands-on, long-term approach to her clients' careers.
Handspun's list of authors includes award-winning, bestselling, and critically lauded writers of romance, historical fiction, women's fiction, mystery, young adult novels, and nonfiction. Hybrid authors are welcomed.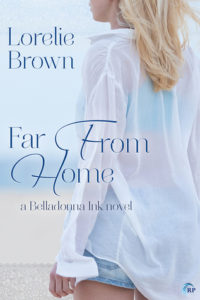 Handspun is thrilled and proud to celebrate FOUR RITA nominations! Huge congratulations to Lorelie Brown, Alyssa Cole, Alexis Hall, and Santino Hassell.