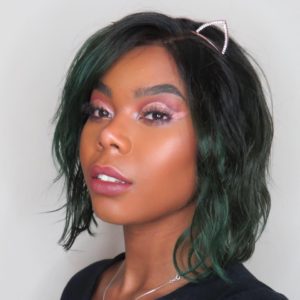 Talia Hibbert is a writer and educator from the U.K., by way of the West Indies and West Africa. She wrote her first romance aged 12 and was promptly scolded by a teacher for her 'improper' story.
Since then, Talia's work has improved in quality and hugely increased in heat. She writes steamy romance featuring diverse characters because everyone deserves a happy-ever-after. Her books still aren't proper, but they are a lot of fun.
Talia's interests include beauty, junk food, and devouring all forms of media. She lives in a small English town that doesn't even get Deliveroo, and kisses her high school sweetheart every day. Y'know; for luck.
Visit her website at taliahibbert.com.